In 1750 Elephant and Castle was a genteel, middle class suburb.
By 1850 it had become a poor, working class neighbourhood, notorious for overcrowded housing and slums.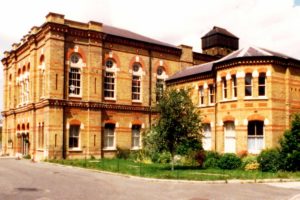 In an age before affordable homes and council housing, people had limited choice when it came to putting a roof over their heads. For some, the answer was house-sharing (lodging, subletting and flat-shares). But for people on the lowest incomes; those with irregular work or those who lived life on the road, this wasn't an option. Instead, they turned to commercial, common lodging houses (dosshouses), charity shelters or the local workhouse, especially its casual ward known as the spike.
A 'fourpenny doss' provided a bed, but this was often simply a mattress, a hammock or a coffin-like box with a leather bag full of seaweed to sleep on. Usually you'd have to share the bed, either sleeping side-by-side with a stranger or via shifts, where two or even three people would sleep in the same bed at different times.
If you couldn't afford the fourpenny doss, you could try a 'tuppenny hang' instead. This was a place on a bench, in an otherwise empty room, with a rope to lean on as you slept. At the lowest end of the scale, a 'penny sit-up' would provide a place on a bench but normally you weren't allowed to sleep.
If you couldn't afford the fourpenny doss, you could try a tuppenny hang instead
Clearly, none of these places were a home. In most cases, the sleeping areas were rooms packed with people and your fee didn't guarantee access to a kitchen or a safe space to keep your belongings.
The author, Jack London stayed in dosshouses while researching his book The People of the Abyss (1903). He savaged them for being unhygienic, gloomy and utterly lacking in privacy. He described life in the dosshouse as "degrading and unwholesome."
Compared to the dosshouse, charity shelters had their own particular drawback: they usually required you to attend a religious service or a lecture in return for your shelter. Most patrons resented this imposition as well as the time it took from their day (a major consideration for people chasing work on a daily basis).
As for the workhouse? This wasn't even considered an option for working people. Victorian and Edwardian Londoners often viewed going into the workhouse in the same light as going to prison.
Workhouse conditions were harsh and regimented, on purpose, to ensure that only those with absolutely no other option went there. Families were split up on entry; staff confiscated personal belongings and inmates couldn't come and go at will – making it impossible to both live there and hold down a job.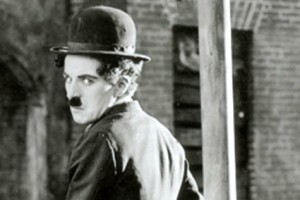 There were no home comforts in the workhouse either. Well into the 20th century, the common areas consisted of unheated rooms; empty except for a few benches or wooden chairs. Nonetheless, workhouses were still regularly overcrowded and were often unhygienic.
The workhouse 'spike' was slightly different. It served to provide temporary housing for anyone in need, especially those on the move. However, to discourage vagrancy, the conditions were deliberately made worse than the workhouse proper. A spike was usually a large, unheated, barn-like room. Getting a place involved queuing from late afternoon until it opened in the evening. Those claiming shelter were then locked in for two nights, spending the day in-between labouring to earn their keep. Spikes also had a strict policy forbidding a second stay within 30 days.
There were two workhouses near Elephant and Castle. One was on Westmoreland Road (the opposite end to Arments) and the other on Renfrew Road.
The Newington workhouse was built in 1850. It was originally intended as an orphanage but it opened instead as an adults-only facility in 1852. A women's casual ward was added in 1866. The Lambeth workhouse was built in the early 1870s. A casual ward and a water tower (which still stands today, albeit converted into a private home) were added in 1877.
Both of these workhouses sheltered a young Charlie Chaplin for brief periods when his mother Hannah's ill-health made it impossible for her to support the family.
Two years later, the family entered the Lambeth workhouse before Charlie and Sydney moved to Norwood school.
By Chaplin's time, children would only spend a few weeks in the workhouse before moving on to a poor-law school.
In spring 1896, the Chaplins entered Newington workhouse before Charlie and his brother Sydney moved to Hanwell School. Weeks later, Hannah checked the boys out of Hanwell and herself out of the workhouse to give them all a day out at Kennington Park. This became one of Charlie's fondest childhood memories. It appears in his autobiography and it heavily influenced the opening scenes of his 1921 film, The Kid.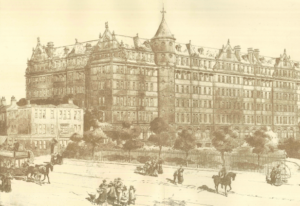 The Newington workhouse was renamed Newington Lodge in the 1930s and after the war it housed elderly people and homeless families. In 1966 it featured in the closing scenes of Cathy Come Home, a ground-breaking teleplay about homelessness. It was eventually demolished in 1969 to make way for the Aylesbury estate.
The Lambeth workhouse later became a hospital. Part of it survives to this day and fittingly, given its role in Charlie Chaplin's life, it's now home to Elephant and Castle's popular Cinema Museum.
None of these facilities – private dosshouses, charity shelters or the workhouse – were good options for working people on low wages. The philanthropist, Lord Rowton (Prime Minister Disraeli's private secretary) identified this critical gap and decided to do something about it.
He used £30,000 of his own money to create 'working men's hotels' known as Rowton Houses. He oversaw every detail of their design, build and furnishings and they were much better ventilated and lit than workhouse or dosshouse buildings.
Parkview House, which overlooked St Mary's Churchyard, was one of six built in London. When it opened on 23 December 1897, this grand new building could house 800 men.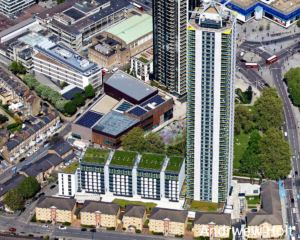 For sixpence per night, Rowton Houses provided a private cubicle with bed and storage, as well as use of the kitchen, dining room, recreation rooms and bathing and laundry facilities. Moreover, there was no requirement to work or to attend religious services.
Rowton Houses had their own barbers, tailors and shoe shops on-site which allowed the men to keep themselves and their clothes clean and tidy.
The Houses were particularly valued for the positive communities they fostered. Because the patrons had books and board games, as well as privacy, they had less incentive to spend their non-working hours in the pub. In fact, all the Rowton Houses quickly became popular and oversubscribed and many patrons went on to make them a permanent home.
Parkview House was later renamed the Parkview Hotel and eventually became the London Park Hotel. It was demolished in 2007.
Today, the Uncle building stands on the site, alongside more than 75 new council homes on Churchyard Row.
.
A version of this article was first published in the Elephant Magazine, Autumn 2019