Bright ideas for new Library and Southwark Heritage Centre
15 May 2019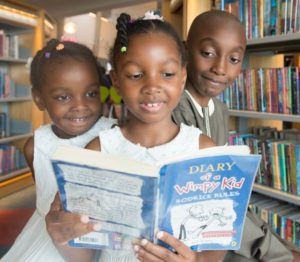 As part of the community consultation for the new Walworth Library and Southwark Heritage centre a number of drop in sessions have been arranged for you to have your say. You can call in at your convenience on any of the dates listed below to tell us what you love about libraries and museums, what you find curious about Southwark, and what you would wish for in this new exciting community facility.
Brandon Library 3-5pm Tuesday 28 May
Camberwell Library Tuesday 28 May 6-8pm and  Monday 3 June 3-5pm
East Street Library Thursday 30 May 10am – 12pm
John Harvard Library Thursday 30 May 5pm-7pm and Monday 2 June 12-2pm
If you are unable to come to one of these sessions remember you can complete the online consultation or just call into your local library and make your comments.
Jewell Street arches
7 May 2019
17 newly refurbished railway arches are now available at low rent in Elephant and Castle.
The arches, just off Camberwell Road, are the latest addition to the emerging Low Line, a new walking route along the railway viaducts from Blackfriars to Camberwell. It continues the trend set by Bankside's Flat Iron Square and Union Yard and Elephant and Castle's Spare Street (five refurbished arches which opened in 2016 and now house local arts organisation, Hotel Elephant).
These latest arch conversions are a great opportunity for small or start-up businesses looking for inexpensive premises.
Zara: the giant baby due on 10 May
1 May 2019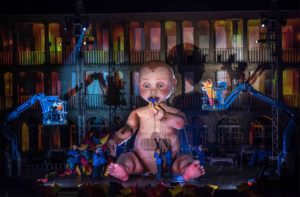 Zara is a giant outdoor theatre event coming to Geraldine Mary Harmsworth Park, Elephant and Castle.
Featuring a baby bigger than a double-decker bus; 3D projections and a large cast of local performers, Zara is the epic story of one learning disabled mother, Zara, and her fight to protect her baby.
When Eva was born, her mother wasn't prepared for what was coming next. Eva is no ordinary baby. Eva is a giant threat to society. The army is called; the world's media descend on Britain, there are protests and placards, opinions and destruction. And there is Zara, her mother. A mother who will defend the child she loves with all her might. A mother against the world.
Part of the council's Southwark Presents programme for 2019, the show takes place on 10 and 11 May.
Tickets cost £8 or just £4 if you're a Southwark Presents Card holder.
Illuminated Spring at Elephant Park
23 April 2019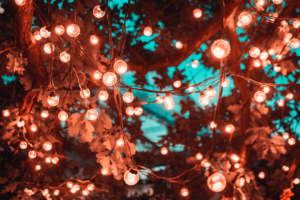 Elephant Park has collaborated with the creative team at Emergency Exit Arts to put on a free spring spectacular for all Elephant and Castle residents.
Illuminated Spring will feature fire installations, glowing artworks, giant lanterns (created with local school, Ark Academy) and a host of hidden surprises. Bring your friends, family and neighbours, and wander through this beautiful installation.
Kate Scanlan, events lead at Elephant Park, said: "We've worked really hard to create a special experience to 'wow' and delight children and adults. It's a great opportunity to show off the green park space and bring the community together – so pop down and say hi!"
Illuminated Spring takes place at Elephant Park on Friday 26 April from 6:30-9pm. The event is free but booking is required.
The Spring issue of the Elephant Magazine is out now
18 April 2019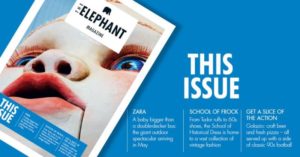 The Elephant Magazine is available throughout Elephant and Castle.
Pick up your copy in your local cafe, pub or library.
In this issue:
ZARA – the outdoor spectacular arriving in May
Elephant Park and the Walworth connection
School of Frock – the Elephant's best kept secret?
Have your say on the new Library and Southwark Heritage Centre
15 April 2019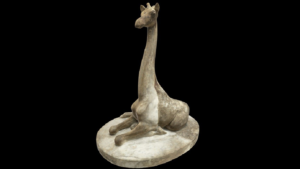 Southwark Council is creating a new Library and Southwark Heritage Centre on Walworth Road in two new units provided by Lendlease.
As well as essential library services, such as reading; community meeting space; internet access and children's sessions, the new centre will also include space for heritage and cultural displays.
The centre will provide an opportunity to showcase some of the Cuming Collection formerly housed nearby at Walworth Town Hall and will host a rolling programme of heritage exhibitions and educational activities for children and young people.
The council wants to know what you would like to see at the new facility. You can make initial comments online or at your local library until the end of May.
Elefit comes to Elephant and Castle
10 April 2019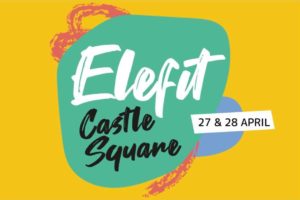 Elefit is a free fitness and wellness weekend coming to Castle Square, Elephant and Castle on 28 and 29 April 2019.
Elefit will be a a weekend of feel good fun for all to enjoy. Highlights include Castle Leisure's SilverFit cheerleading classes for over 65s; a meditation class led by Jamyang Buddhist Centre;  RnB yoga with Gymbox and a Ministry of Sound 80s workout. There will even be a toddler rave run by Raver Tots.
As well as all the classes, Elefit also offer the chance to sample some delicious, healthy treats. There will be free smoothies from well-known health brand, Innocent and, local restaurant, Tupi will be selling healthy snacks with a Latin American twist. And if it all gets too tiring, you can get a boost with free samples of sugar-free energy gum from Blockhead and local firm, Hej will be serving healthy coffee alternatives from their new 'Ernie milk float'.
Celebrate International Dance Day at Elephant Park with Superarts
8 April 2019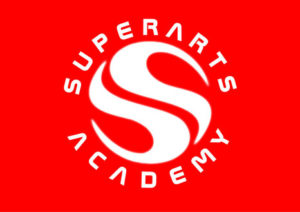 Elephant and Castle's Superarts academy and performing arts school will celebrate International Dance Day with a free event at Elephant Park on Saturday 27 April.
Organised in aid of Charity:Water, it promises to be a fantastic day of movement and joy.
Get ready to be wowed by spectacular performances from local talent, showcasing dance styles from around the world, and cap the day off at a fabulous dance party DJ'd by Chocolate Bear Productions.
And, best of all, Superarts want you to get involved too. So whether you love ballet, street or Bollywood dance, get down to Elephant Park for a day of performances and workshops guaranteed to get your feet moving.
Superarts International Dance Day will be held at Elephant Park on 27 April from 11am to 6pm. No need to book, just bring your energy and be prepared to have a good time.
Kids' Fit for Sport activity camp at the Castle
3 April 2019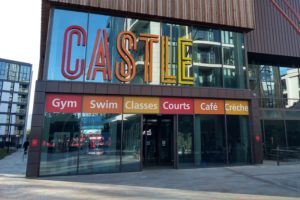 The Castle Centre's Fit for Sport Easter activity camp for children starts on Monday and there's still time to book.
Fit for Sport camps are designed to engage all children (4-12 years old) through multi-sports, games and arts and crafts so that they can make friends and keep active throughout the holiday. Ofsted-registered, the camps are run by trained professionals, providing school holiday childcare within a safe, supportive and fun environment. This camp will take place at the Castle Centre and Geraldine Mary Harmsworth Park throughout the Easter holiday (8-18 April).
The Castle is the £20m Southwark Council leisure centre, funded by Lendlease, that opened in 2016.
As well as holiday activities, the Castle offers a full range of sports facilities and classes throughout the year including free swim and gym for Southwark residents (young and old).
36 local businesses secure new home in the heart of Elephant and Castle
22 March 2019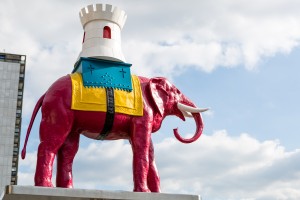 36 local traders from the Elephant and Castle Shopping Centre have been offered the opportunity to move into new affordable business space just metres away from their current location.
Southwark Council and developer Delancey have worked closely with individual businesses to find the right solution for them, with some offered spaces in the planned retail hub at Castle Square, some moving into the affordable units reserved for shopping centre traders at the base of the Elephant One building next door, and others opting for space in the affordable 'Elephant Arcade' at the ground floor of Perronet House.
Once offers have been accepted, businesses will be supported to make the necessary arrangements for their future move.
With no closure date announced, the shopping centre remains open for business.
Get walking this spring
15 March 2019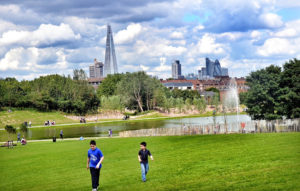 Next week marks the official start of spring.
So what better time to get out and about, take a stroll and enjoy some of Elephant and Castle's wonderful green spaces?
Throughout Elephant and Castle, new public spaces, tree planting, better connections and new routes are combining to make the neighbourhood a better place to walk.
Now, Lendlease has published a handy guide to the East Walworth Green Links walking route. Starting at Elephant Park in the north and ending at Burgess Park in the south, it takes in a further five green oases, en route.
Along the way, walkers can take in the sights and sounds that each park has to offer, including the community orchard and vegetable garden at Salisbury Row Park and the meadows at Surrey Square.
Millwall Back the Bakerloo
5 March 2019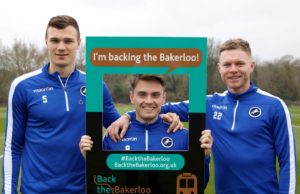 Millwall has become the first London football club to announce its official support for the Back the Bakerloo campaign.
Southwark and Lewisham councils have come together to get the whole of London behind plans to extend the Bakerloo line from Elephant and Castle to Lewisham and on to Hayes.
This extension to the Tube network will dramatically improve local transport links – relieving the load on bus and rail – and will make south London more accessible than it's ever been before.
It will also help to create thousands of new jobs and new homes, including affordable homes, in the Old Kent Road area.
Up to £50k for your community project
4 March 2019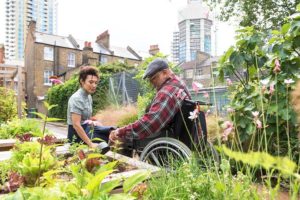 Crowdfund London gives you the opportunity to pitch new ideas – big or small – for community-led projects to make your neighbourhood even better.
You could get a pledge of up to £50,000 to support your campaign.
Crowdfund London uses crowdfunding technology from Spacehive to raise money for community-led projects across the city. Successful projects have included a self-build community space in Lewisham, a library of things in Crystal Palace and a market run by and for teenagers in Barnet.
In Elephant and Castle, Crowdfund London has supported the Art Academy on Walworth Road and the Castle Place Project from the team behind Lamlash Garden.
The 2019 programme was launched by the Mayor of London in February and the deadline to start your campaign is 1 May 2019.
You don't need to have done anything like this before to get involved: you can find out all you need to know on the Mayor's website and you can sign-up to take part in a free information event or workshop too.
Stanley Kubrick Archive goes on display
25 February 2019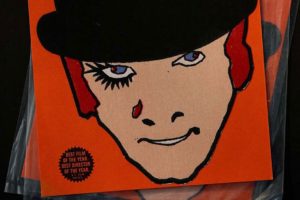 Treasures from the Stanley Kubrick Archive, held at Elephant and Castle's London College of Communication, are to go show in a major new exhibition at the Design Museum.
A New Yorker by birth, the acclaimed film director had a unique relationship with Britain and especially London, where he created the battlefields of Vietnam for Full Metal Jacket, an orbiting space station for 2001: A Space Odyssey and Dr Strangelove's infamous war room. This April, Stanley Kubrick: The Exhibition will see rare material from the archive exhibited in the capital for the first time.
The exhibition will offer a unique insight into Kubrick's work through original props, costumes, models and photographs, while tracing the design story behind his films.
It runs from 26 April to 19 May and will be accompanied by a season of films at the British Film Institute – just 15 minute's walk from the Elephant – on the South Bank.
Find out more about the Stanley Kubrick Archive
Find out more about the exhibition
Zara is coming to the Elephant
19 February 2019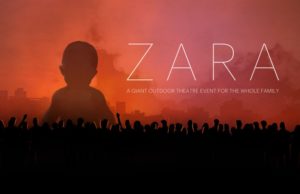 Zara is a giant outdoor theatre event coming to Geraldine Mary Harmsworth Park, Elephant and Castle, in May.
Featuring a giant baby, 3D projections and a large cast of local performers, Zara is the epic story of one learning disabled mother, Zara, and her fight to protect her baby.
When Eva was born, her mother wasn't prepared for what was coming next. Eva is no ordinary baby. Eva is a giant threat to society. The army is called; the world's media descend on the UK; there are protests and placards, opinions and destruction. And there is Zara, her mother. A mother who will defend the child she loves with all her might. A mother against the world.
Part of the council's Southwark Presents programme for 2019, Zara is A Mind the Gap and Walk the Plank co-production. It takes place on 10 and 11 May 2019.
Community grants of up to £10,000 now available
12 February 2019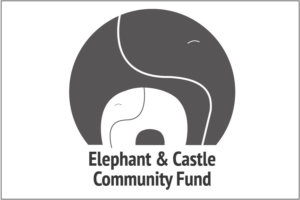 The 2019 Elephant and Castle Community Fund has gone live.
This is your opportunity to apply for grant funding to support an existing project or to get something new and exciting off the ground.
Since it was established by Lendlease and Southwark Council in 2012, the fund has awarded more than £200,000 to local community organisations and directly benefited thousands of local people. From film projects and school drama to skill-sharing and language classes, the wide range of initiatives supported so far reflects the amazing breadth of talent that exists in Elephant and Castle.
This year, the grants on offer are between £500 and £10,000 and the deadline for applications is midday Monday 8 April 2019.
Your project must be based in the Elephant and Castle regeneration area and should address one or more of the five themes below:
Further Education / Skills Building / Training and Entrepreneurship
Arts and Culture
Environment
Older Residents
Wellbeing
If you're interested you can apply online and there are also a couple of dates in March when you can get face to face help with your application.
The Blue Elephant and Southwark Playhouse win big at the Offies

5 February 2019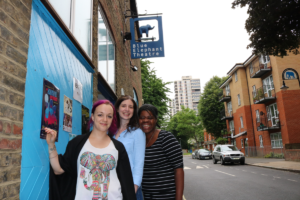 Elephant and Castle's two local theatres, Southwark Playhouse and The Blue Elephant, both enjoyed huge success at the Offies this week.
The Off-West-End Awards – or Offies for short – were held on Sunday in the newly reopened Grand Hall at the Battersea Arts Centre.
Southwark Playhouse won for its revival of The Rink while The Blue Elephant Theatre scooped five awards in the People's Vote including 'Most Welcoming Venue' and 'Best Programming Policy'.
The Playhouse, which has established itself as a firm favourite amongst locals during its tenure on Newington Causeway, is due to expand into a new purpose-built venue this autumn as part of the regeneration of nearby St Mary's Churchyard. Meanwhile, The Blue Elephant – a small theatre with a particular focus on working with the local community – celebrates 20 years in the neighbourhood, this year.
Find out more about The Blue Elephant
Find out more about Southwark Playhouse
Find out more about the Offies
Construction starts on The Kite
4 February 2019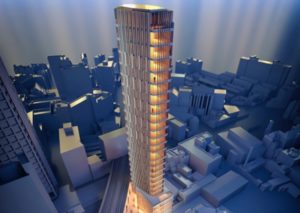 Work has begun on The Kite, a 25-storey tower on Newington Causeway.
Situated between Southwark Playhouse and the Signal Building, when complete, this mixed-used scheme, from Neobrand, will house a 140 room hotel, 48 apartments (including 15 affordable homes) and retail at ground level.
Designed by SPPARC Architecture (the firm behind the Music Box on Union Street) the development will also create a new pedestrian route linking Newington Causeway to Tiverton Street – helping to make Elephant and Castle a better place to walk.
Dima Beautiful opens on Sayer Street
29 January 2019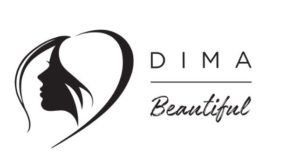 Dima Beautiful has opened at 4 Sayer Street Elephant Park.
It's the first retailer to open on Sayer Street – Elephant Park's new street featuring local and independent businesses, set to bloom as more traders open their doors later this year.
Locals will recognise the name Dima Beautiful, as the business was one of those based in Artworks, the temporary business and retail hub which closed in December. Its new premises at Sayer Street, which opened last Friday, is the unisex salon's first permanent home.
Business owner Nadia, who is thrilled to be expanding her business in Elephant and Castle, said: "I'm extremely excited to be opening Dima Beautiful in Elephant Park. I'm aiming to offer customers a pampering experience whether they're simply popping in for an express treatment or spending the whole morning or afternoon with us."
Elephant Park developer Lendlease is committed to helping new and existing companies in the area and has given support to Nadia throughout the relaunch of her business.
MM Factory comes to Elephant Park
22 January 2019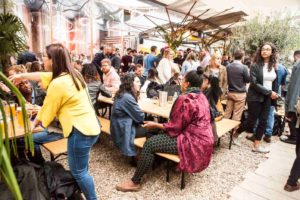 The team behind Mercato Metropolitano, the popular Italian food market and dining venue on Newington Causeway, are set to launch a second operation at Elephant Park in the summer.
MM Factory will combine an urban production centre – a unique and immersive food experience where customers will be able to observe and participate in the traditional arts of food production – with Mercato's signature mix of micro-restaurants and high-quality, sustainable food concepts from around the world.
MM Factory will be situated at an important gateway to Elephant Park. Facing onto Sayer Street  – a new street for local and independent businesses – and overlooking Walworth Square, it will help to establish this part of Elephant Park as a new food hub for London.
New Year's Honour for Elephant and Castle's Irene Hayes
21 January 2019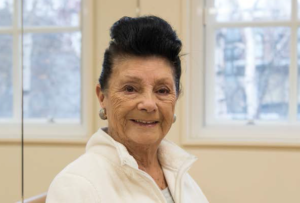 Irene Hayes, better known as Rene from Superarts Dance Academy, has been awarded a BEM in the New Year's Honours List.
Rene has been teaching dance and the performing arts to local children for more than 50 years at her non-profit dance academy just off Walworth Road.
Many of her pupils have gone on to enjoy great success in West End shows, television and theatre around the world. And anyone who's lived in Southwark for any length of time is bound to have come across some of the current crop of young dancers performing in shows and events throughout the borough.
The BEM (Medal of the Order of the British Empire) is awarded to people for 'hands-on' service to the local community. In Rene's case, the award comes in recognition of her lifetime of service to dance and the community in Southwark.
You can read more about Rene and Superarts here
A new library for Walworth

16 January 2019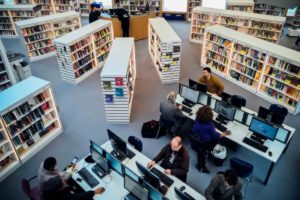 Southwark Council is honouring its commitment to provide a new library and heritage centre for Walworth.
A report, that sets out plans for a new library and heritage centre on Walworth Road, will be considered by Cabinet Members on 22 January.
The council plans to secure units in the new Elephant Park development on a long-term lease from Lendlease. If the report is approved, work to prepare the new library and heritage centre will start directly.
The council will work closely with the local community and schools to ensure it meets the needs of its users. In addition to library services, it will include space for heritage and cultural displays, creating an opportunity to showcase some of the Cuming Collection and to celebrate Southwark's great heritage.
Town Centre development approved
14 January 2019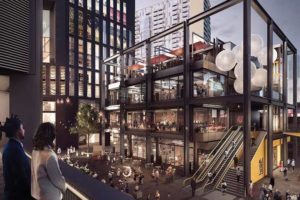 Planning permission to build a new town centre for Elephant and Castle was formally granted by Southwark Council on 10 January 2019.
The scheme, which involves redeveloping the shopping centre along with the adjacent London College of Communication site, will create 979 new homes, 35% of which will be affordable homes, including 116 at social rent. It will also provide new leisure space, shops and restaurants and a cutting-edge new campus for the university.
The development will open up new walking routes through the area and help to make Elephant and Castle more accessible for pedestrians. There will also be a new entrance and ticket hall for the Northern Line tube station.
Proposals to create a temporary retail village at nearby Castle Square have also been approved. Alongside space at Perronet House and Arch Street, Castle Square will provide affordable units for traders relocating from the shopping centre as well as opportunities for other businesses which are just getting started.
Have your say on the future of Walworth Town Hall

7 January 2019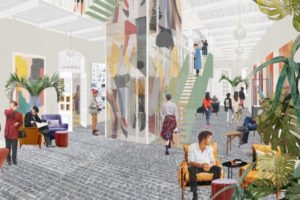 There's still time to have your say on proposals for the future of Walworth Town Hall, the Grade II listed building that was gutted by fire in 2013.
Southwark Council is consulting on two proposals to help bring the building back into use – one from Castleforge and the other from General Projects. The latest round of consultation began on 22 November and runs until 21 January.
You can read about the two proposals, download presentations and provide your feedback via the council's consultation hub . The council has also published a video of the recent consultation session held for local residents at the Art Academy on 12 December.
All consultation responses will feed into an evaluation, leading to a report to Southwark Council's Cabinet in spring 2019. Read more about the background to the project at www.walworthtownhall.com.
Read archived news from last year (2018)