A new community space is being created in the former Newington Library on Walworth Road.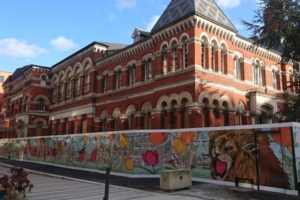 Following a fire in 2013, General Projects were selected by Southwark Council to restore Walworth Town Hall and bring it back into use.
As part of this work, a new community space will be created in the former Newington Library (next door). The space will be used for a wide range of community events and activities
Throughout the summer, General Projects will engage with local people about how the new space could be used. Although it will be a few years before it's ready, this initial phase of consultation will help General Projects to understand the community's needs and aspirations for the new facility.
There are lots of opportunities to have your say:
Complete the online survey
23 July
Join the team outside Walworth Town Hall (in the memorial garden) for a chat from 4-7pm.
June/July
Speak to one of the outreach team who will be out and about in Walworth on the following dates:
– Saturday 22 June
– Saturday 29 June
– Thursday 18 July
– Saturday 20 July
3 September
Come to a consultation event in the former Newington Library from 12-8pm.

The outreach team particularly wants to give a voice to those people who aren't already familiar with the project.
The interviews will be led by specially trained local young people (from Southwark Young Advisors) with support from engagement specialists, Kaizen. So keep an eye out for the team and please take the opportunity to find out more and have a chat.
The former Newington library is located at 155 Walworth Road, SE17 1RS and you can find out more about the project at www.walworthtownhall.com