The 'eureka' moment came after I'd been rehearsing in freezing church halls with only a couple of old gas heaters for warmth and thought to myself 'is this really the best we can do?'" explains Siobhan Davies.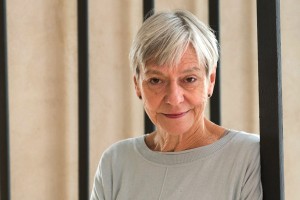 Describing the genesis of her dance company's stunning, light-filled, three-storey home on St George's Road, the pioneering choreographer told the Elephant Magazine "I wanted to open a space that would care for dancers and help to grow contemporary dance as an art form." But it was going to take some time.
For years, Siobhan searched for a suitable space, including sites in King's Cross, Camden and Shoreditch, but they all fell through. It was only when Southwark Council's regeneration team approached her about an annex next to Charlotte Sharman Primary School that things started to look up. She teamed up with Sarah Wigglesworth, the architect behind the nearby regeneration developments, Wardroper House and Muro Court, but it was clear that the building was in need of some serious TLC.
"It was bad!" recalls Siobhan "it had asbestos, there had been a fire and it had been abandoned for some time when Sarah and I first saw it. I remember walking in – it was very cold, damp and grungy but, nonetheless, something in Sarah's eyes lit up. She loved the fact that it was a Victorian building and, as you can see, we've been able to combine its past with something very contemporary. In the entrance you can still see the original bricks and tiles, along with the outline of the central staircase, which we removed to make the reception area."
Ten years on and the building is a hive of activity, with dancers developing performances in their first–floor research studio or visiting the therapy rooms for massage treatments. Elsewhere, there are people taking a range of classes or rehearsing in their magnificent dance studio on the top floor, with its unusual undulating wooden roof and wonderful views across the city.
the building was in need of some serious TLC
The ground–floor meeting room is often booked by local companies and organisations, including a local residents association who use it for their monthly meeting. And visitors are still wowed by the unique building, which won a prestigious Royal Institute of British Architects award in 2006.
"I love that when anyone new comes in, it takes their breath away, especially when they see the roof studio – right at the top of the building. It's a wonderful place for dancers preparing for a performance but also for local people who are just coming in for a yoga class. To be able to lie down and look up at that magnificent timber ceiling is very special and, on a sunny day, the light is amazing."
Siobhan stresses that anyone is welcome to visit. "It's a working building but people are free to come in, look around and find out what's going on." There's a programme of free exhibitions, talks and events and the company is also involved in a whole range of other projects, beyond the studios, aimed at pushing the boundaries of dance.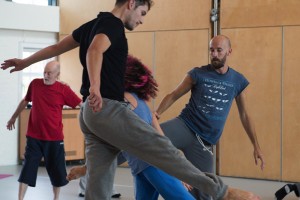 The organisation recently hosted three performance lectures with choreographers and neuroscientists at the Wellcome Trust, exploring the connection between mind and body and are currently collaborating in Dancing Museums, which brings together European dance organisations and museums to explore new ways to interact with audiences (with a residency at the National Gallery this November).
In the new year, they will exhibit an ambitious new performance installation titled material/rearranged/to/be, which will feature contributions by choreographers, visual artists, scientists and designers. It starts at the Barbican (20 to 28 January) and then tours Glasgow, Manchester and Liverpool.
They also run an education programme. It started out as a local project with pupils from the school next door and now involves teaching teachers to use dance thinking in learning across the country, and includes a year-long choreography programme for 14 to 21 years olds.
"It's been a busy ten years" says Siobhan "and we're looking forward to an exciting time ahead and welcoming even more people through our doors."
Read more about the people who live and work in Elephant and Castle
A version of this article was first published in the Elephant Magazine, Winter 2016